What does the 'freedom day' delay mean for you?
Just a lil longer…
Many of us have been counting down the days, hours, and seconds till our favourite club reopens and we can get our butt down there to party the night away, just like we used to back in the good ole' days.
Well, if you've been following the news recently – and I strongly recommend that you stay away if you value your mental health – you'll know that we might have to reschedule. Yes, Boris has pushed back the end of lockdown until the 19th July, breaking the hearts of the nation.
He's taken new measures because of a couple of new virus variants that are rampaging through the country, causing cases to rise. If we wait a little bit longer before unlocking fully, more of the population will be vaccinated which will help the stop and spread and protect the most vulnerable among us.
This is what the government's new lockdown plan means for young people.
1. You can still get drunk
Crisis averted; you can still get drunk. Although nightclubs will have to remain closed for another month (*cry*), pubs and bars are still serving drinks and vibes to anybody who wants them. With both indoor and outdoor hospitality allowed you can meet up with your mates and get pissed whatever the weather. Remember, the rules are still up to six people from different households or as many people as you like from two different households. So, now would be a great time to start a flat share with your besties.
Certain events are applying to be pilots (this means that they are allowed to open at full capacity with minimal social distancing – just like at the BRIT awards) so if you've got a festival booked for the beginning of July, it's worth checking with the organisers.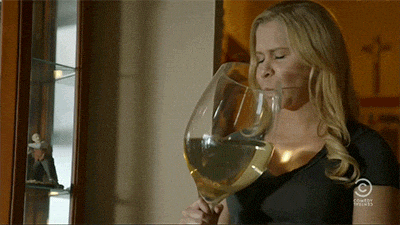 (Credit: @GIPHY)
2. You can still go on holiday
… in the UK. Okay okay, maybe it's not a spa break in Mauritius or a road trip through the Tuscan region but you can still escape your town for a while, at least. You can travel freely between England, Scotland and Wales and Northern Ireland – however, the government has advised limiting your travel to certain regions in the North so you might wanna check the government website before you pop up to Blackpool for a mad one with your mates.
All holiday accommodation is open for bookings including caravan sites, hotels, and Air B&B's, so maybe you could use this opportunity to explore a bit more of what the UK has to offer. It's not all run-down arcades and soggy chips on the beach, I promise.
(Credit: @comedycard)
3. You can still go to a wedding
This one is a bit random, but who knows, maybe you're off to a lot of weddings this summer and worried about whether they'll be postponed!? Well rest assured; Boris has got your back.
The government have lifted restrictions on weddings now so your cousins' nuptials bash can still go ahead. Whether or not this is a good thing depends on how much you like a wedding, I suppose. I personally am planning on getting married just to see all my mates again (jokes, obviously – first I have to find someone who will marry me… and I am single as a pringle).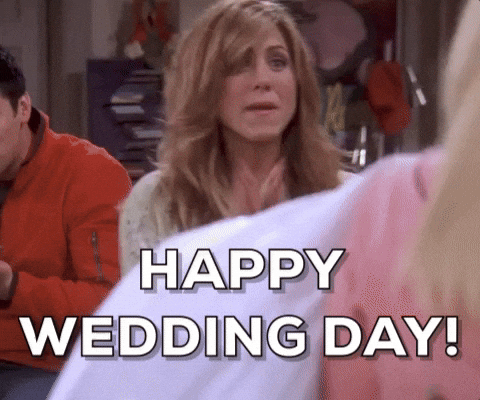 (Credit: @GIPHY)
4. Theatres, cinemas, and museums can reopen
All you culture vultures out there can breathe a sigh of relief – you'll still be able to catch that Tracey Emin/Edvard Munch exhibit at the RA this summer. I can practically hear your joy from here. In all seriousness though, this is great news. Although museums and cinemas have been open since May, it's great that they'll be able to continue providing the nation with a much-need break from endless Netflix scrolling.
Also, and this has been a subject of much contention for many, theatres will be able to operate once more (although not at full capacity, very sadly). My heart goes out to everybody in the performing arts who has had to put their entire life on hold over the last year and a bit. Maybe I'll go see if there's anything good on at the National to celebrate…
(@GIPHY)
5. Hold off on the hugging though!
Sadly, you'll have to wait a little bit longer before you can be in close proximity to a bunch of people you barely know. Face coverings are still a legal requirement, and the government are still emphasising the importance of washing your hands regularly – honestly, who wasn't doing that in the first place?! (Credit: @GIPHY)
So there you have it – everything you need to know about the delay to 'Freedom day' as we head into summer – hey, at least the weather is still good. For now.
Words by Rebecca Clayton